DINING
Recommended by all the renowned food guides
The Restaurant
Recommended by all the renowned food guides, the gourmet restaurant invites you for a gourmet meal prepared with ingredients sourced locally, respecting nature and the work of passionate men and women.
The ocean surrounds the 3 rooms offering a panoramic view of the sea as if you are on a ship's deck ! A contemporary decor comprising rare Breton antiques, 18th century marine paintings and parquet.
Read more
Less
View Menu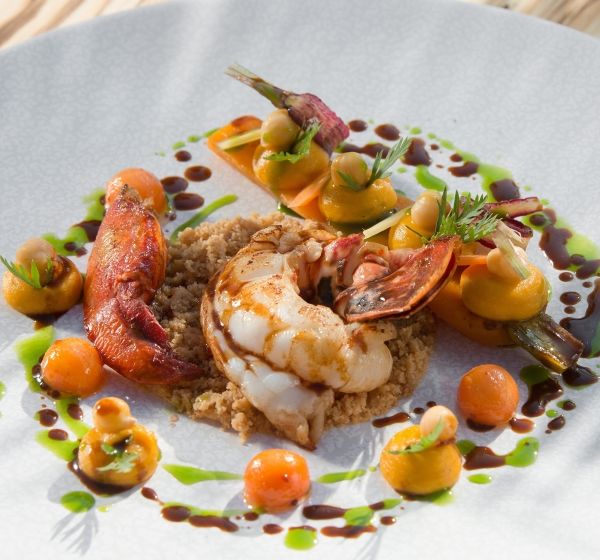 The Chef
The menu, elaborated by the chef, Maxime Nouail, changes to reflect the seasons. The restaurant offers gourmet meals as well as more simple dishes and snacks that can be enjoyed on the terrace in the summer or in your apartment. The Chef works with only the freshest ingredients from land and sea sourced from local suppliers.
His fish tank faces his kitchen: lobsters and crustaceans, oysters from Pénerf and the bay of Quiberon, bass from the island of Dumet, sole from la Turballe, shrimps from Le Guilvinec.
Read more
Less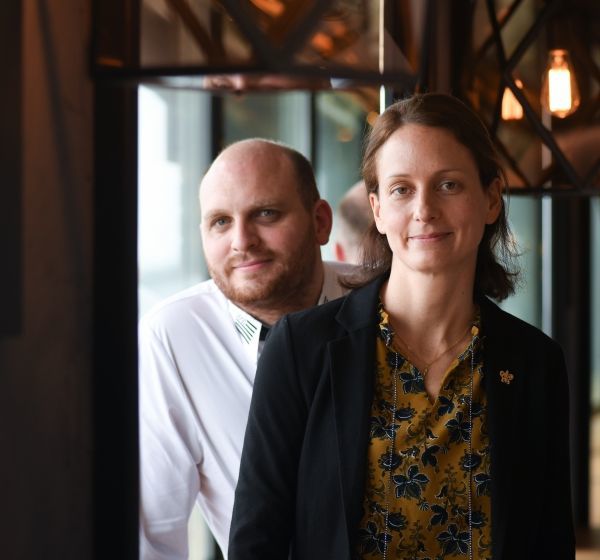 Breakfast
Breakfast at the Domaine de Rochevilaine is an unexpected experience, a delicious ode of Breton land... the first pleasures of the day ! The Domaine de la Rochevilaine has moved away from the traditional buffet breakfast and offers original menus for a balanced breakfast. Our team of chefs meticulously create the finest home-made breakfasts made from locally sourced ingredients. Breakfast is served with discretion in your apartment or suite from 7.30am to 10.30am or in the "Rotonde" restaurant overlooking the ocean from 7.30am to 10am. Rate : 26 €
Read more
Less